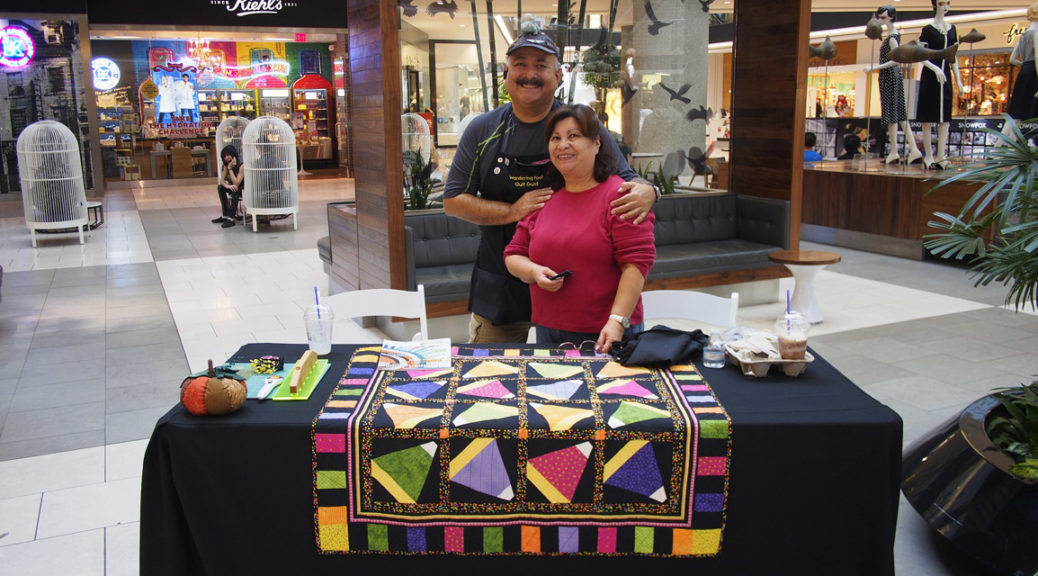 Wandering Foot Quilt Guild returned to the Santa Anita Mall!
On October 15, 2016, Wandering Foot Quilt Guild was invited to return to the Santa Anita Mall for the second time this year.
At this event we showcased some of our Fall- and Halloween- themed quilts. All who participated had a great time explaining our guild mission as well as the beautiful displays.
For more photos please click here.
We will be at the mall again on November 19, 2016. This time we will be showcasing Fall- and Holiday- themed quilts. Hope to see you there!